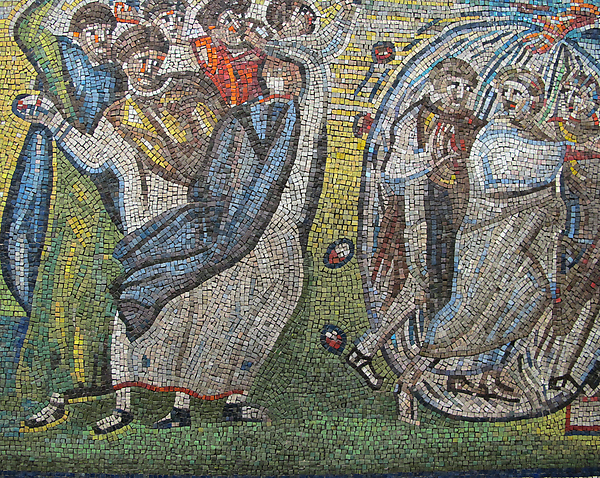 Many times Moses almost got stoned to death – for not "dumbing down" the Torah enough…
*   *   *   *
I finally got to read the September 26, 2016, edition of Time magazine.
(I get the magazine hand–me–down from my sister-in-law.)  Page 63 had an essay:  My Life As a 'None' and Tales of Being Unaffiliated, by Susanna Schrobsdorff.  (Which included the image at right.)  
The essay had a subhead, saying that Nones – Americans not affiliated with any religion – now make up almost a quarter of the population.
Schrobsdorff began, "Like a lot of women of a certain age, I've taken up yoga."  Then – for reasons not quite clear – she apparently gave up on yoga, then went on to question her "casual pursuit of spirituality:"
I'm agnostic about God, and there's just a smallish space where faith might fit into my life.  So I check the "spiritual but not religious" box…  I'm just the kind of person that author and pastor Lillian Daniel has aptly mocked, writing, "You are now comfortably in the norm for self-centered American culture, right smack in the bland majority of people who find ancient religions dull but find themselves uniquely fascinating."
She added that people like her are "on the rise," followed by a wealth of statistics showing that in a few years, "the largest 'religion' in the U.S. will be None."  (Emphasis added.)
I wasn't sure if she was bragging or complaining.
But then she started the second half of her essay.  She noted she grew up in a mixed-faith family.  Her mother Mary Anne "was a Catholic until she eloped with my atheist German father…   We'd ask her about God and all the miraculous stories from the Bible, and she'd say:
'Don't take everything so literally.'"
(Which is pretty much the whole point of this blog:  That if you read the Bible too literally, you're only cheating yourself…)
And yet – she wrote – that same mother was both certain that God existed and seemed to pray fervently as she approached death.  (From the emphysema that would "kill her at 73.")
That is, shortly before she died, the mother, her atheist-husband and her None-daughter stopped at the church where – years before – Mary Anne had taken First Communion:
I don't know if she prayed.  But I do know that my mother had the certainty that she would go "home," as she called it, where her long-gone parents and my sister were.
She closed by saying that she longed for the kind of faith her mother had.  She also noted a Jesuitical proof that "God does exist:"
We have innate cravings for food and sleep and love, and so perhaps a desire to identify with a higher power…  That built-in yearning is there because there's something worth yearning for.  It's the kind of logic that my mother, the student of Jesuits, would have loved.
 *   *   *   *
So:  Where to begin?  How do I respond to what seems to be a cry for help, a pleading for some proof that you don't have a to be far-right conservative to be a "real Christian?"
(Or as it says in Mark 9:24, "Lord … help thou mine unbelief!")
For starters,  I wrote about "Nones" in the May 2015 post, On WHY we're getting "less Christian." (Which noted in part that it was "hard to imagine Jesus ever saying 'There's No Such Thing As A Liberal Christian.'")  See also The Blog – above – where I wrote out some of my goals:
Another thing I'm trying to do is reach out to Nones and others turned off by "negative Christians."  See "Nones" on the Rise and The Growth Of The "Nones."  (About the rise of the "religiously unaffiliated.")
So this is a perfect chance to make this a Teaching – or "Teachable" – Moment.
For starters – again –  The Blog said reading the Bible can lead to "an entirely new world."  It also said that reading the Bible doesn't mean that you're supposed to shape yourself into a pre-formed "carbon copy Christian."  (Or just "another brick in the wall.")
Which seems to be the goal of those boot-camp Christians who get all the media attention.
Those boot-camp Christians – discussed in the notes – are the Bible literalists who never go "beyond the fundamentals." And they are generally perceived to be extremely negative.
(I Googled "negative Christians" and got 12 million hits.)
But in John 10:10, Jesus was anything but negative.  In saying He wanted His followers to live abundantly, His goal was for you to grow and develop into all you can be.  (And not stay a "career buck private," never going beyond the fundamentals.)
I'll be writing more on Ms. Schrobsdorff's essay in a later post.  But I want to close this post by noting something that most people don't factor in when they read the Bible.  (And especially the first five books, the Torah.)  That factor is:  Moses had to "dumb it down" enough that he wouldn't get stoned to death, as noted in last January's On Moses getting stoned:
In plain words, "Moses was forced by circumstance to use language and concepts that his 'relatively-pea-brained contemporary audience' could understand…'"  And to the extent he was writing for a future audience, he probably expected that future audience to understand those circumstances, and take them into account.
That is, if Moses had written in the Torah that the earth was billions of years old – or that the earth revolved around that "big bright round thing in the sky" – he probably would have been stoned to death as a heretic.  (By the people he was leading – "those backward, ignorant, sons-of-the-desert" – as nearly happened several times in his account in those first books of the Bible.)
That post also ended with this note:
"It was never 'contrary to Scripture' that the earth revolved around the sun.  It was only contrary to a narrow-minded, pigheaded, too-literal reading of the Scripture…"
 *   *   *   *

Galileo facing the Inquisition, for saying the earth revolved around the sun…
 *   *   *   *
 The upper image is courtesy of Stoning of Moses, Joshua and Caleb | Byzantine | The Metroplitan Museum of Art.  (It's a mosaic from the 5th century.)  See also Stoning – Wikipedia, the free encyclopedia, which includes another painting of the incident. The caption to that painting, under Punishment of the Rebels:  "The Punishment of Korah and the Stoning of Moses and Aaron (1480–1482), by Sandro Botticelli, Sistine Chapel, Rome."  See also Heresy – Wikipedia. 
The "stoning" article said this of the "Korah" painting:
The painting … tells of a rebellion by the Hebrews against Moses and Aaron.  On the [left] the rebels attempt to stone Moses after becoming disenchanted by their trials on their emigration from Egypt.  Joshua has placed himself between the rebels and Moses, protecting him from the stoning…
Which raised the question:  "What would those backward, ignorant, sons-of-the-desert have done to Moses if he'd told them the truth about that 'big bright round thing in the sky?'"
 *   *   *   *
Re: Ms. Schrobsdorff, who wrote the "Nones" essay.  She is the "Chief Strategic Partnerships Editor and a columnist for TIME."  She is also 53 years old as of this writing, and began her essay:  "Like a lot of women of a certain age, I've taken up yoga."  Just as an aside, I – the "Scribe" – just turned 65 and have been doing yoga since the mid-1970s.  That's over 40 years, which means I started yoga when Susanna was about 12 years old.  The point being that while some people – including conservative Christians – see yoga as a "cult," there are Christians who are open-minded.  
A side note:  Ms. Schrobsdorff seems to have gone to a trendy-slash-upscale yoga center, of the kind catering to the "norm for self-centered American culture."  My point being:  There have always been those who take a good spiritual discipline and twist it to their benefit. See e.g., The Bible as "transcendent" meditation, which said back in the 1970s you could pay a week's salary to a TM center – of the kind that made Maharishi Mahesh Yogi rich enough to buy this "headquarters" in Switzerland – or buy an under-two-dollar copy of Lawrence LeShan's book, How to Meditate: A Guide to Self-Discovery.  (Which would require a bit of self-discipline…)  
And finally – on a related topic – see 2d Corinthians 2:17.  In the NIV:  "Unlike so many, we do not peddle the word of God for profit."  The NLT version reads:  "You see, we are not like the many hucksters who preach for personal profit."
 Re:  "Nones."  See also Irreligion – Wikipedia.
The image to the left of the paragraph – "But then she started the second half" – is courtesy of Atheism – Wikipedia.  The caption:  "1929 cover of the USSR League of Militant Atheists magazine, showing the gods of the Abrahamic religions being crushed by the Communist 5-year plan."
The image to the right of the paragraph including "She also noted a Jesuitical proof," is courtesy of Society of Jesus – Wikipedia.  ("Jesuitical" is defined in pertinent part as of or pertaining to Jesuits, or as applying to those who practice "casuistry or equivocation," and/or those who use "subtle or oversubtle reasoning," or those who are "crafty; sly; intriguing.")
The lower image – "Cristiano Banti's 1857 painting Galileo facing the Roman Inquisition" – is courtesy of the article, Heresy – Wikipedia:
Galileo Galilei was brought before the Inquisition for heresy, but abjured his views and was sentenced to house arrest, under which he spent the rest of his life. Galileo was found "vehemently suspect of heresy," namely of having held the opinions that the Sun lies motionless at the centre of the universe, that the Earth is not at its centre and moves, and that one may hold and defend an opinion as probable after it has been declared contrary to Holy Scripture.  He was required to "abjure, curse and detest" those opinions. (E.A.)
Note that Galileo almost got burned at the stake – for saying the earth revolved around the sun – almost 3,000 after Moses was trying to lead his people to "the Promised Land…"