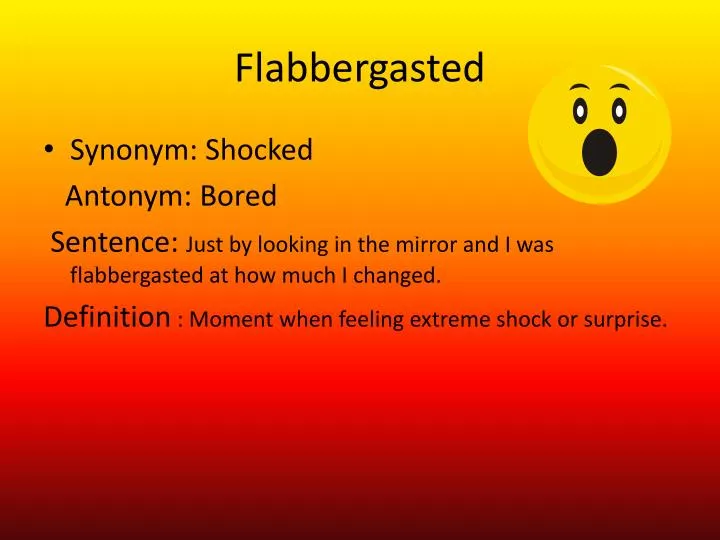 * * * *
I just found out that we don't have any of the original manuscripts that make up the 27 books of the New Testament. None. No Gospels, no letters or "Epistles," and not even any of the Acts of the Apostles. None.
What we do have are "copies of copies of copies."
Which doesn't make a bit of difference to me. But it should make a difference to someone – like an old friend of mine who I last saw several years ago – who told me that he believed the Bible was literally true, and was thus "without error." (See Biblical literalism – Wikipedia.)
Now this old friend – let's call him "Fred" – was a real rabble-rouser when I first knew him, back in the 1970's. For one thing he was famous for off-color banter. On one weekend camping trip he spoke of hearing "organisms" in the night just past. (Meaning "orgasms.") And for a while then he drove a hearse, and once – stopped by police for a moving violation – calmly said, as the officer unfolded his ticket book, "Uh, yes, I'll have a cheeseburger, fries and a coke."
But times change and so did Fred. Like when I visited him – the last time as it turned out – and he turned from the TV news and said that to me. (About the Bible being "literally true.") I was totally flabbergasted. I didn't know what to say then, and it's bothered me ever since. (Saying "What are you, an idiot" seemed a bit harsh, even with, "BTW, that's a rhetorical question.")
What brought all this back was a recent lecture on Great Courses Plus, The New Testament, by Bart D. Ehrman, PH.D. This particular lecture was, "Do we have the original New Testament?" The short answer – and to me the surprising answer – turned out to be, "No, we don't."
We can say with some confidence that we don't have the original text of any of the books of the New Testament. … There is no alternative to this situation and there never will be unless by some unbelievable stroke of luck we discover the original text themselves. We do not have the originals of any of the books that were later canonized into the New Testament. What we have are copies of the originals, or better yet, copies of the copies of the copies of the originals – copies made for the most part hundreds of years after the originals themselves.
(Emphasis added.) Which again, doesn't make a bit of difference to me.
Personally, I believe the Bible "proves itself" with what I do with it as an individual believer. What I do as a Believer, and how I interact with God in my own life.* In how I have gone through the tests and trials that come to every person, and yet – by and through ongoing Bible study – I came through those trials not only whole, but better for the experience.
And in the way that – through reading the Bible and applying it to my own life in my old age – I've ended up feeling alive and cheerful. (Despite having "come to the breaking point – and broken.*")
Alive and cheerful about where I am and where I'm going, and how I can now be the kind of witness that people will listen to. And about feeling – with Frank Sinatra – The Best Is Yet to Come.
I've written on some problems reading the Bible "too literally." First in 2014's On three suitors (a parable), and later in 2015's True Test of Faith. One problem came from the Hebrew method of writing:
in Hebrew there are no vowels, and the letters of a sentence are strung together. An example: a sentence in English, "The man called for the waiter." Written in Hebrew, the sentence would be "THMNCLLDFRTHWTR." But among other possible translations, the sentence could read, in English, "The man called for the water."
Another problem came from Jesus' usual method of teaching, parables. (That is, a short story different from a fable, in that fables use animals as characters, while parables "have human characters.") In plain words He taught by parables, "a type of metaphorical analogy."
So one question is: "How do you literally interpret a parable?" Then too – according to the book Christian Testament – parables are "very much an oral method of teaching." Further, in such a tradition, it was up to the listener to decipher the meaning of the parable, to him:
The essence of the parabolic method of teaching is that life and the words that tell of life can mean more than one thing. Each hearer is different and therefore to each hearer a particular secret of the kingdom can be revealed. We are supposed to create nimshalim* for ourselves.
After which I noted such a thought was one "that can give a conservative Christian apoplexy; the fact the Bible might mean different things to different people." Like my old friend Dick. Which means that – to me – the choice is up to the individual Bible reader. "They" can use a strict or narrow interpretation, "but for me and my house," I will use the more open-minded or even – gasp! – liberal Interpretation, so as to implement the object and purpose of the document.
In other words, I'll use the interpretation of a God who accepts anyone (who comes Him), and who expects us to do greater miracles than Jesus. And who wants our lives to be "abundant." (Which I've heard before somewhere, with Luke 24:45. And that's not to mention "adventure…")
Meanwhile, I now have an answer to what my old friend Fred said when I visited a few years back. Thanks to the years I've spent working on this blog, I would respond today that – as far as reading the Bible literally goes – "That's a very good place to start!"
* * * *
* * * *
The upper image is courtesy of Flabbergasted – Image Results.
Re: The Bible as "without error and therefore completely true." See Biblical inerrancy – Wikipedia. and – for a view different than mine – Why is it important to believe in biblical inerrancy.)
Also, vis-a-vis missing NT manuscripts: The night before posting I learned – through another Great Courses Bible lecture – that many "puns" in original OT Hebrew were lost in translation. See for example Bible Secrets Revealed, Episode 1: "Lost in Translation," and Five Mistakes in Your Bible Translation | HuffPost. From the former, "different copies of the same Biblical books from the Dead Sea Scrolls don't often match, [so] at the time of Jesus, the Hebrew Biblical texts existed in different versions and traditions that were still being sorted out. What this means is that it is very difficult to argue that the Bible is the verbatim 'Word of God,' especially when all of the ancient manuscripts contain different words." From the latter, "In the original Hebrew, the 10th Commandment prohibits taking, not coveting. The biblical Jubilee year is named for an animal's horn and has nothing to do with jubilation. The pregnant woman in Isaiah 7:14 is never called a virgin." Also, "Metaphors are particularly difficult to translate, because words have different metaphoric meanings in different cultures. Shepherds in the Bible were symbols of might, ferocity and royalty, whereas now they generally represent peaceful guidance and oversight." These may be in a future post.
Re: "My old friend Fred." It wasn't just me he "flabbergasted." A mutual friend said he also cut off all communications with his family, and other old friends, who didn't share his "conservative" views.
Re: Interacting with God in my own life. See for example On my "mission from God," and "As a spiritual exercise…"
Re: "Christian Testament." The full reference is Education for Ministry Year Two (Hebrew Scriptures, Christian Testament) 2nd Edition by William Griffin, Charles Winters, Christopher Bryan and Ross MacKenzie (1991). The "nimshalim" quote(s) are from page 321 of my copy.
Re: "Despite having 'come to the breaking point.'" In one of Garry Wills' books he uses a translation of the Lord's Prayer which – instead of "lead us not into temptation" – reads, "and lead us not to the breaking point." I've always found that translation far more applicable to my life…
Re: Nimshalim. See Mashal + Nimshal = Meaning/Teaching | Discipleship Curriculum: "The teaching method was simply brilliant. A fictional story (the mashal) was created by the Rabbi. This was almost always in response to something going on in their immediate world or an important principle they wanted to teach. The story would be crafted in such a way as to disguise it's intent but also in such a way as to intrigue." See also Mashal (allegory) – Wikipedia, about a "short parable with a moral lesson or religious allegory, called a nimshal." (Nimshalim is the plural form.)
Re: "Me and my house." The reference is to Joshua 24:15. In the ESV, "choose this day whom you will serve, whether the gods your fathers served in the region beyond the River, or the gods of the Amorites in whose land you dwell. But as for me and my house, we will serve the LORD."
The lower image is courtesy of A Very Good Place Start Sound Music – Image Results. See also Sound Of Music – Do-Re-Mi Lyrics | MetroLyrics. The lesson from this metaphoric parable – from The Sound of Music – is that real Christians will go on to read and write great works, and perhaps create great symphonic masterpieces in music, while the "boot camp Christians" will continue on, endlessly going over their a-b-c's and do-re-mi's in an ongoing cycle of repetition.