* * * *
"My" Tampa Bay Lightning just won the Stanley Cup, and I feel vindicated… Finally!
Not to mention, "Blessed by God," or at least, "Back in God's good graces." That is, last May I posted "As a spiritual exercise." In it I described a system of ritual purification that I've followed since 1989, as a way of helping my favorite college team win. It began with some experimental ways to "help" Florida State University win its first football national championship.
In the spring of 1992 I added Daily Bible Reading, with this result:
And just as an aside, during that next football season – in the fall of 1993, and after much drama, with twists and turns of fate – the Noles squeaked by Nebraska to win that first national title. (In a game they were expected to win easily.)
"My" FSU football team went on to win two more national championships (in 1999 and 2013). They also established the Florida State football dynasty: 14 consecutive Top 4 finishes, a feat no other team has been able to match. But lately, FSU football has fallen on hard times…
They've suffered through back-to-back losing seasons – 2018 and 2019 – for the first time since 1976. (Bobby Bowden's first year as head coach.) And a lousy start to the 2020 season as well… Of course I have my theories, like maybe God wanted me to ease up on my hours of the stair-stepping, with a 30-pound weight vest and 10 pounds of ankle weights? (After all, I am 69 years old, and that's a lot of wear and tear on the knees, ankles and other vulnerable joints.)
But that's a subject for a post I'll do later…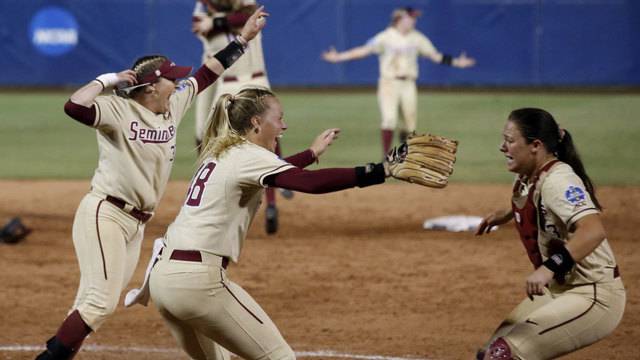 Meanwhile, on a personal level I have been doing quite well. (Including lots of overseas travel and other adventures, at least before the COVID hit.) Then too, there have been successes for my "other favorite teams" – and coaches – as listed in "Unintended consequences" – and the search for Truth, from June 2018, and On my "mission from God," from February 2019…
* * * *
There's more on that later, but first a word about the Battle of Refidim. (Or "Rephidim" in some spellings.) You can read about it at Exodus, Chapter 17, and notably verses 10-12.
3,500 years ago the Amalekites launched a sneak attack – like Pearl Harbor – on the Children of Israel in their Exodus from Egypt. (They'd just arrived at Rephidim near Mount Sinai.) While Joshua led the army, Moses and two buddies went up to the top of a hill to watch:
Moses, Aaron, and Hur went up to the top of the hill. Whenever Moses held up his hand, Israel prevailed; and whenever he lowered his hand, Am′alek prevailed. But Moses' hands grew weary; so they took a stone and put it under him, and he sat upon it, and Aaron and Hur held up his hands, one on one side, and the other on the other side; so his hands were steady until the going down of the sun.
As noted earlier, that sounds a lot like a modern-day sport fan, watching his team on TV. Sometimes moving around the room, sometimes standing, sometimes sitting. Other times he'll mute the sound, or tell his wife to leave the room – because she may be jinxing his team!
Or in the case of Moses, his "team" started winning when he held his arms up, but they started losing when he let his arms down. Which again raises the question: Was Moses the first sport-fan to say "it's only weird if it doesn't work?"
* * * *
That's pretty much what I've been doing since 1989, trying to find those "things that work." But lately those things haven't gone so well. At least not for the FSU football team…
As noted in 2018's "Unintended consequences" there have been some "collateral wins" for some of my other teams. (Adopted or otherwise.) The FSU ladies won their first Women's College World Series in June 2018. And of course the Tampa Bay Lightning had won their first Stanley Cup, but that was way back in 2004. So aside from the Lady 'Noles in 2018, the last one of "my teams" to win a major championship was the Atlanta United football club, which captured its first MLS Cup in December 2018. (I moved to the Atlanta area back in 2010, so I "adopted" the Braves, Falcons and Atlanta United, as those among the teams I perform my ritual sacrifice for.)
And by the way, since that December 2018 I've proudly worn a "bad-ass black" Atlanta United ball cap. Including but not limited to my overseas travels. That included my trip to Israel back in May 2019, where I wore a Shemagh – from Ranger Joe's at Fort Benning – on top of my "United" ball cap. (It "combined the best of the old and the new," and also gave a visor that helped shield my eyes from the intense Eastern Mediterranean sun.)
But we digress… The point is that it's been a long time since one of "my teams" won a major championship. And as I've mentioned, the FSU football team has really gone downhill. As a result I was starting to despair. I repeatedly asked God – metaphorically or otherwise – "What am I doing wrong? Why are you doing this to me and my teams?" Which is probably the same kind of questions the ancient Children of Israel asked when things went so wrong for them. (When you're dealing with God, it seems that's your first tendency, to blame yourself.)
Then came the night of Monday, September 28, 2020…
But first came the night of Saturday, September 26. I hadn't been paying any attention to the Lightning, but on a whim I checked out "NHL scores." Much to my surprise, they seemed to be on the way to this year's Stanley Cup finals. That Saturday night I learned that they led the Dallas Stars three games to one. I started keeping track of that fourth game – tied at two all at the time – but later found out they lost 3-2 in double overtime.
For the life of me I could have sworn these were the semi-finals, and that if the Lightning won that fourth game they'd get into the finals. I was wrong, as I found out that next Monday night. Late in the evening I checked their website and found out they'd won that fourth game, and with it their second Stanley Cup. And all the while – that blessed Monday night – I paid no attention, not keeping track, not worrying about their progress…
Then I wondered if this was not unlike what the Zen master said in Zen in the Art of Archery. That rather than "aiming" your bow, you should wait until "it shoots." Or, "Don't think of what you have to do, don't consider how to carry it out! The shot will only go smoothly when it takes the archer himself by surprise." (See Quotes From Zen in the Art of Archery.)
In other words, I didn't pay much attention to the Lightning these past few months, and they won their second Stanley Cup. I didn't pay much attention to the FSU women's softball team in 2018, and they won their first College World Series. And I didn't pay much attention to the FSU women's soccer team in 2018, and they went on to win their first National Championship.
But what I did pay attention to – what I've continued doing, lo these many years – is keep on practicing the discipline of "ritual sacrifice." (As I once wrote, "God answers our prayers, but often not in the way we expect." Or words to that effect. Thus the "Unintended consequences" post.)
But we're ranging way too far afield. I may explore these esoteric ideas later, but for now here's the point: For the first time in the last two years, I don't feel totally lost in my ritual sacrifice. For the first time in a long time I feel vindicated, and that maybe all this exercise and Bible-reading hasn't been a waste of time. (Not that I'd think that anyway. "The Reward is in the Discipline.")
For now it's enough to celebrate "my" Tampa Bay Lightning winning its second Stanley Cup. And feeling vindicated, finally! And enjoying the feeling of being "blessed by God," or at least "back in God's good graces." Now, if I could just get that FSU football team back on track…
* * * *
* * * *
The upper image is courtesy of Battle of Refidim – Wikipedia. The caption: "John Everett Millais, 'Victory O Lord!' (1871)."
The full credit for the lead sentence is: Tampa Bay Lightning wins Stanley Cup – NBC2 News. See also Tampa Bay Lightning Win Stanley Cup in Pandemic Bubble, and for a kicker (so to speak), Tom Brady congratulates Tampa Bay Lightning on Stanley Cup.
Re: Battle of Refidim post. In October 2015 I posted – in a companion blog – Was Moses the first to say "it's only weird if it doesn't work?"
I borrowed the photo to the left of the paragraph – beginning "Meanwhile, on a personal level" – from the post, "Unintended consequences" – and the search for Truth. My caption: "The FSU Women's first CWS title: A recent example of the Law of unintended Consequences?"
Re: The FSU football dynasty. The reference is to If Florida State in the 1990s isn't a dynasty, then what is? Another headline: "The case for FSU's dynasty." The major listed accomplishment: "Fourteen consecutive top-five finishes," which should read 14 consecutive Top-Four finishes. In one of the 14 seasons the AP had FSU Number 5, while the Coaches Poll had them ranked Number 4.
I was going to say the lower image is courtesy of Tampa Bay Lightning Stanley Cup – Image Results. (Note the similar "arms up.") An article accompanied the photo, which led me to the original story, "How social media reacted after the Tampa Bay Lightning lifted the Stanley Cup," from thestar.com | The Star | Canada's largest daily.